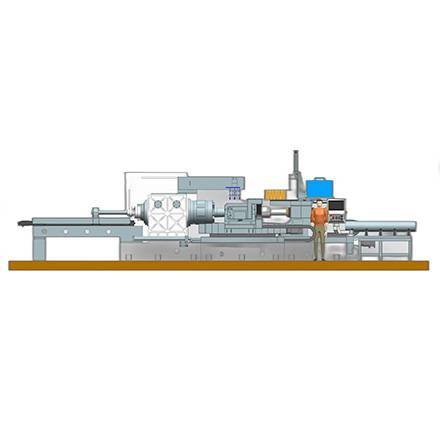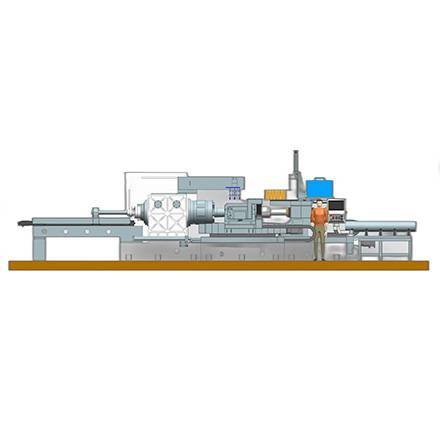 3-Wheel CNC Spinning Machine
---
Introducing our 3-Wheel CNC Spinning Machine, a cutting-edge solution designed to revolutionize the spinning process for a wide range of products. This powerful machine offers advanced functionality, exceptional precision, and a solid structure to meet the demanding requirements of modern manufacturing.
The 3-Wheel CNC Machine features a three-wheel configuration, allowing simultaneous spinning of multiple components. This innovative design significantly increases production efficiency, making it ideal for high-volume manufacturing. The machine's structure is built with high-strength materials and incorporates a compact and optimized design to ensure stability and durability.
Equipped with a CNC control system, this machine offers unrivaled precision and flexibility. The user-friendly interface allows operators to easily program and control various parameters, including spindle speed, feed rate, and tool movements. This level of customization ensures accurate and consistent results, regardless of the complexity of the product design.
The 3-Wheel Machine utilizes advanced servo hydraulic control for precise and stable spinning operations. The combination of servo motors and hydraulic systems ensures optimal force distribution and control, resulting in high-quality spun products. Additionally, the machine incorporates an oil-cooled structure to enhance performance and prolong the machine's lifespan.
| | |
| --- | --- |
| Machine Name | 3-Wheel CNC Spinning Machine |
| Model | – |
| Application Industry | (can be modified) |
| Technical Service | Complete the test in the early stage; provide online and offline training in the later stage, and complete the turnkey project. |
| Technical Guidance | Online 24 hours a day |
| Project Progress | 30-120 days |
| Relevant Files | JOBY-CNC spinning machine for fan(en) |
ADAVANTAGES

PARAMETERS

CUSTOMER TESTIMONIALS
Our Series of 3-Wheel Heavy Spinning Machines are primarily utilized for reducing or thickening tubes, processing small-diameter thick materials, and applying surface hardening through spinning. These machines offer exceptional advantages such as high rigidity and accuracy. They excel in processing precision cylinder parts, high-pressure gas cylinders, servo hydraulic cylinder parts, motor housings, and more. Their applications extend to various industries, including military, aerospace, chemical, and pressure vessel manufacturing.
The three spinning wheels are intelligently designed at 120° intervals, and the integrated structure of the turret provides efficient spinning capacity. Each spinning wheel can operate independently, enabling forward flow forming, reverse flow forming, and processing in different steps. The spindle can be stopped at any position, facilitating mold loading/unloading and supporting special forming processes. Products can be unloaded either through the center of the spinning wheels or via the sliding table mechanism.
Machine Configuration Parameters
Technical Indicators:
Post a review on Aug 21, 2022 From Bolivia

---

The 3-Wheel CNC Spinning Machine has transformed our production process. Its three-wheel configuration has allowed us to significantly increase our output without compromising quality. 

Post a review on Fec 21, 2022 From Mauritius

---

The CNC control system provides precise control over every aspect of the spinning operation, resulting in consistent and high-quality components. It has become an invaluable asset to our manufacturing facility.

Post a review on jul 21, 2022 From Uruguay

---

We are extremely impressed with the performance of the 3-Wheel CNC Spinning Machine. Its advanced servo hydraulic control ensures precise and stable spinning operations, allowing us to achieve tight tolerances and complex shapes with ease.

Post a review on Oct 10, 2022 From Venezuela

---

The machine's robust structure and oil-cooled design contribute to its reliability and longevity. It has greatly improved our production capabilities and overall efficiency