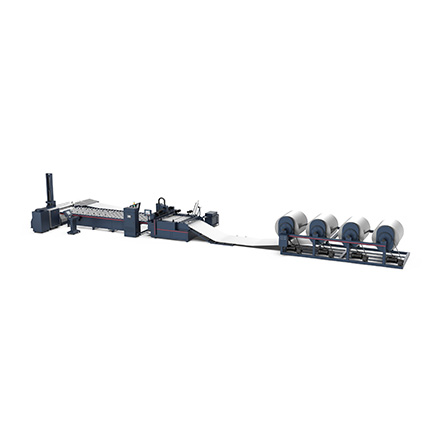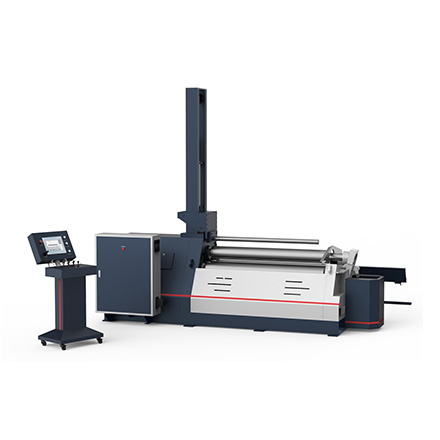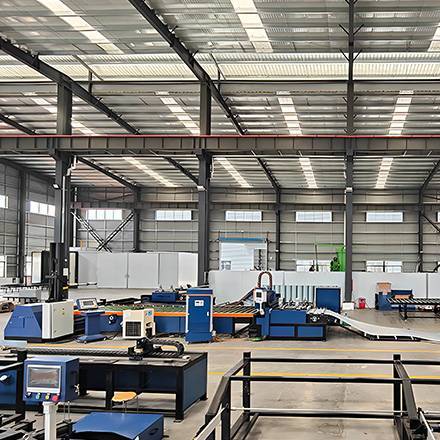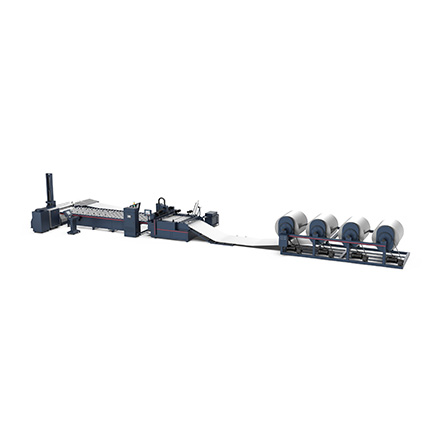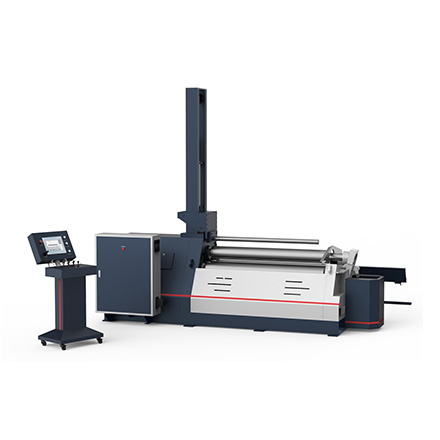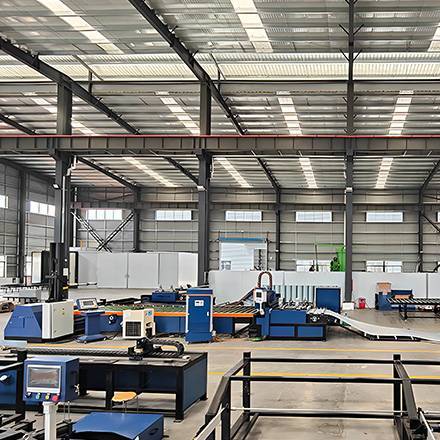 Air Duct Automatic Rolling Production Line
---
Our Air Duct Automatic Rolling Production Line is a state-of-the-art solution designed to streamline the manufacturing process of air ducts for various applications. This fully automated production line offers unmatched efficiency, precision, and reliability, enabling manufacturers to meet high production demands while ensuring top-quality air ducts.
Applications:
Our Air Duct Automatic Rolling Production Line is suitable for manufacturing air ducts used in various industries and applications, including:
HVAC Systems: The production line can efficiently produce air ducts for heating, ventilation, and air conditioning (HVAC) systems. The precise rolling and welding capabilities ensure optimal airflow performance, energy efficiency, and reliable operation.

Industrial Ventilation: Our production line is ideal for manufacturing air ducts used in industrial ventilation systems. These systems provide crucial air circulation, exhaust, and fume extraction in factories, warehouses, and manufacturing facilities.

Commercial Buildings: Air ducts for commercial buildings, such as offices, shopping malls, and hotels, can be efficiently produced using our production line. These ducts ensure proper air distribution and ventilation, contributing to a comfortable and healthy indoor environment.

Residential Ventilation: Our production line can manufacture air ducts for residential ventilation systems, including kitchen exhausts, bathroom fans, and whole-house ventilation. These ducts help remove odors, moisture, and pollutants, promoting indoor air quality and comfort in homes.

Specialized Applications: Our production line can cater to specialized applications, such as cleanrooms, laboratories, hospitals, and data centers. These environments require precise air control and filtration, and our air ducts can meet their specific requirements.
| | |
| --- | --- |
| Machine Name | Air Duct Automatic Rolling Production Line |
| Model | – |
| Application Industry | (can be modified) |
| Technical Service | Complete the test in the early stage; provide online and offline training in the later stage, and complete the turnkey project. |
| Technical Guidance | Online 24 hours a day |
| Project Progress | 30-120 days |
| Relevant Files | JOBY-CNC spinning machine for fan(en) |
ADAVANTAGES

PARAMETERS

CUSTOMER TESTIMONIALS
Primary Quality
Manufacturing, feeding, rolling, and discharge processes are fully automated.
Complete automation can result in a considerable improvement in product quality.
Automation can also enhance manufacturing efficiency significantly.
Round Rolling Finished Effect
Machine Line Advantages
Workpiece Information
sheet size
1500mm
round rolling dia.
300~1500mm
thickness(SUS.)
1-3mm
Machine Size (L×W×H)
19000×5000×3000mm
Material
SUS., carbon steel, galvanized sheet
Rolling Speed
about 3-6M/min
Feeding Precision
±0.5mm
Machine Weight
about 9 Tons
Total Power
16KW
Post a review on Aug 21, 2022 From Bolivia

---

Using the Air Duct Automatic Rolling Production Line has revolutionized our manufacturing process. The automated system seamlessly rolls out air ducts with precision and consistency. 

Post a review on Fec 21, 2022 From Mauritius

---

The product quality has significantly improved, and we have experienced a noticeable increase in manufacturing efficiency.

Post a review on jul 21, 2022 From Uruguay

---

We invested in the Air Duct Automatic Rolling Production Line, and it has exceeded our expectations. The automation has eliminated human errors and inconsistencies, ensuring that every air duct produced meets the highest quality standards. This has not only saved us time and resources but has also enhanced our overall productivity

Post a review on Oct 10, 2022 From Venezuela

---

With the Air Duct Automatic Rolling Production Line, we have witnessed a remarkable transformation in our manufacturing process. The automated system has not only accelerated our production but has also improved the precision and accuracy of our air ducts. This has translated into increased customer satisfaction and repeat business. We highly recommend this innovative solution to anyone in the HVAC industry