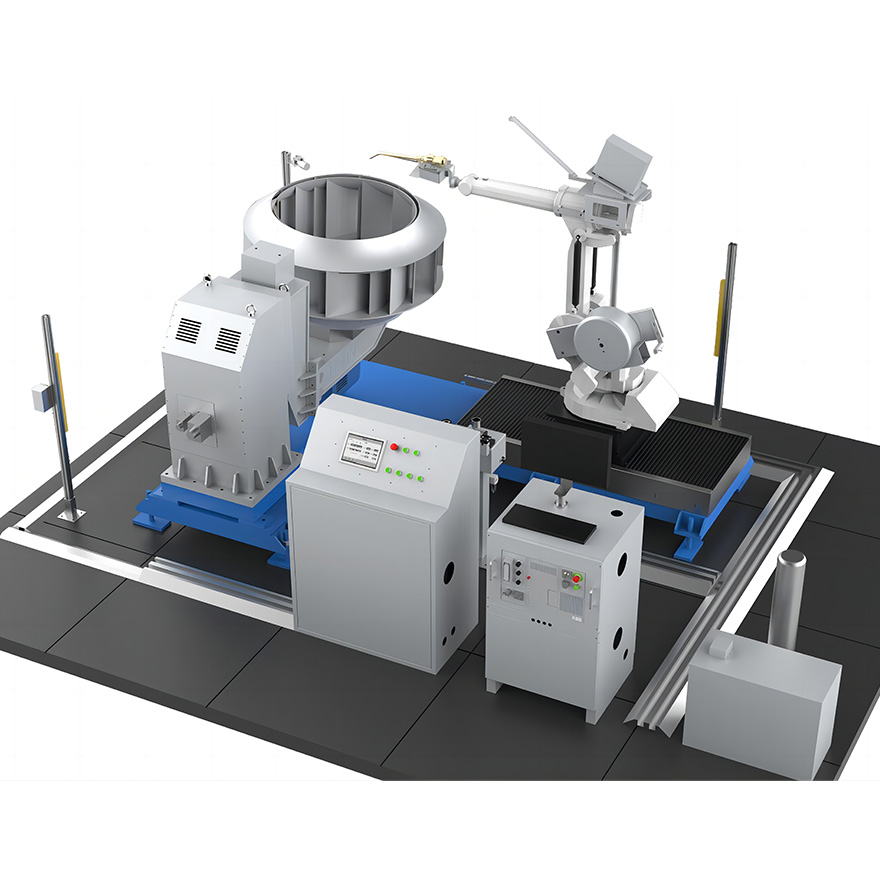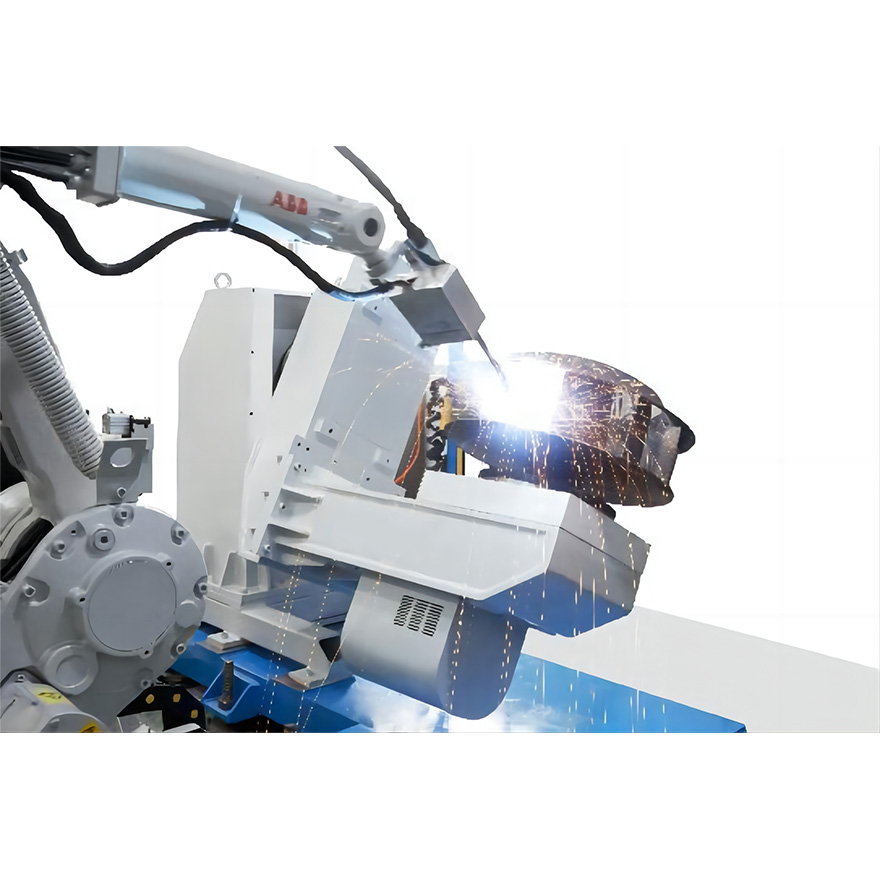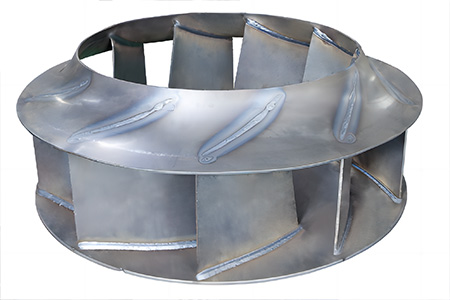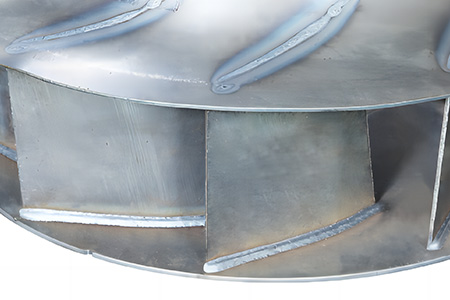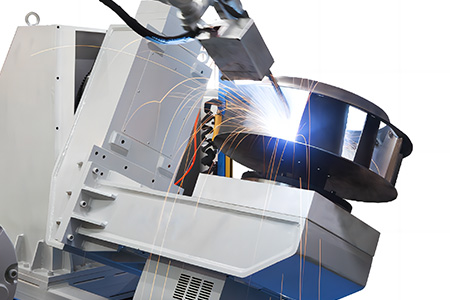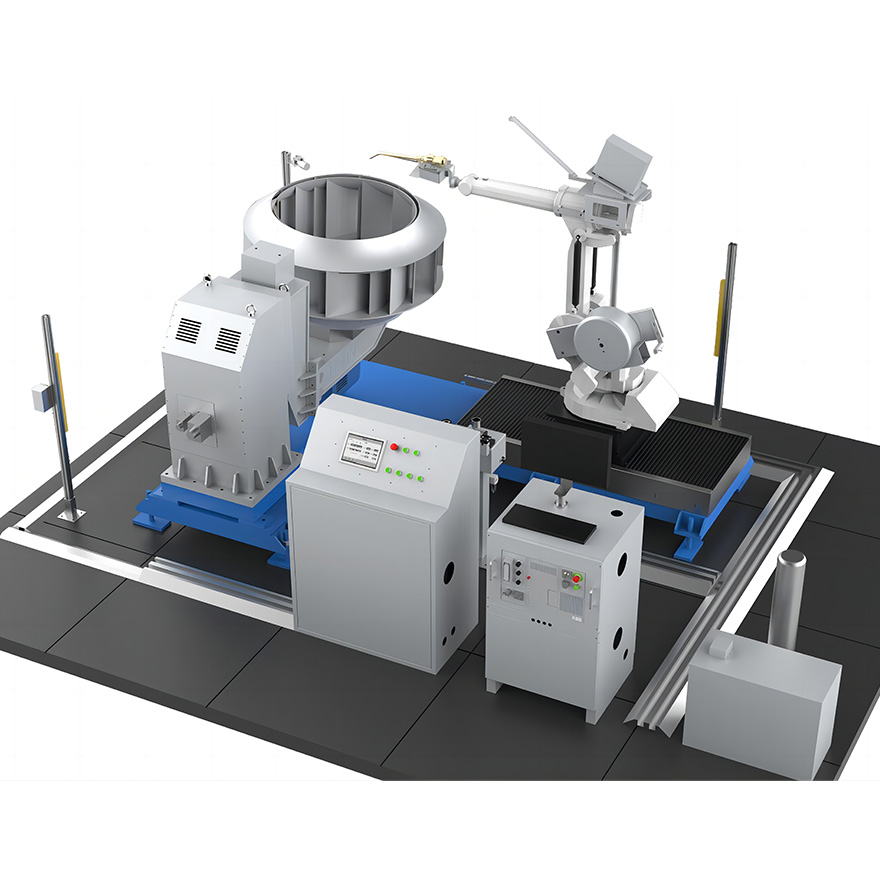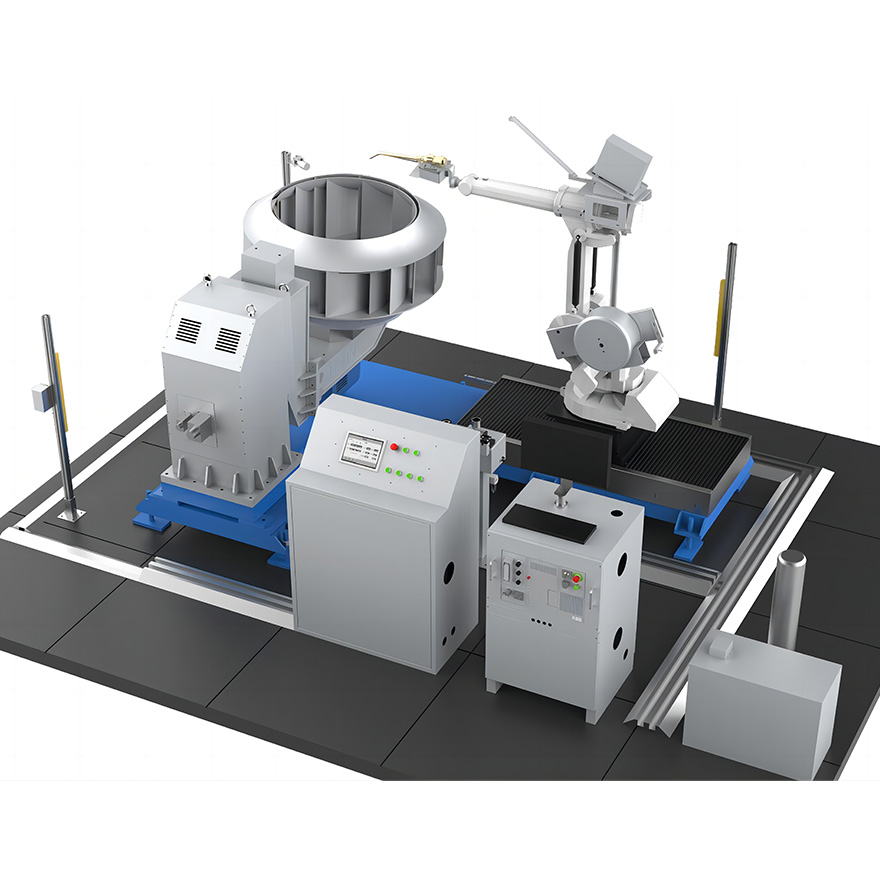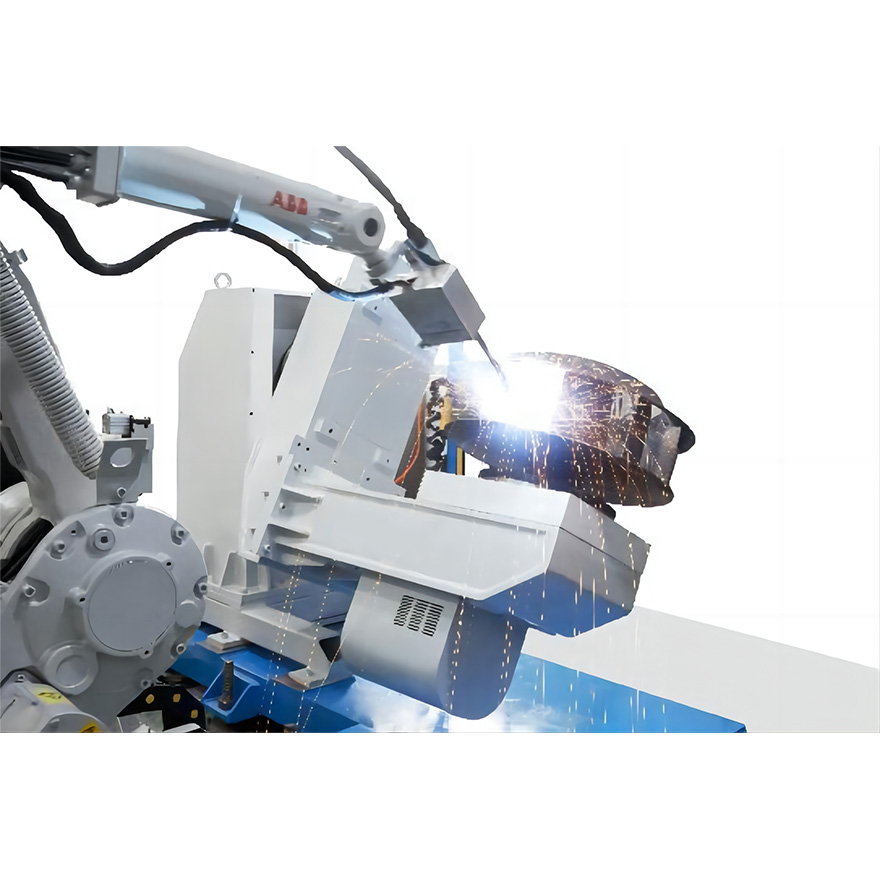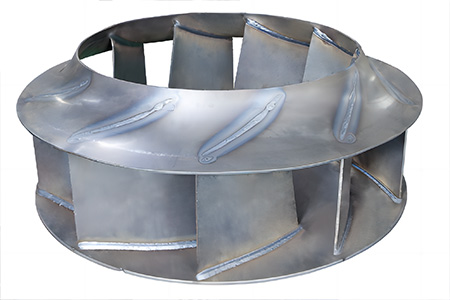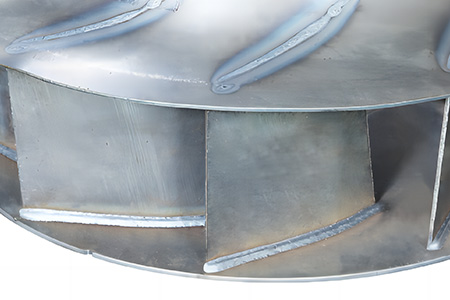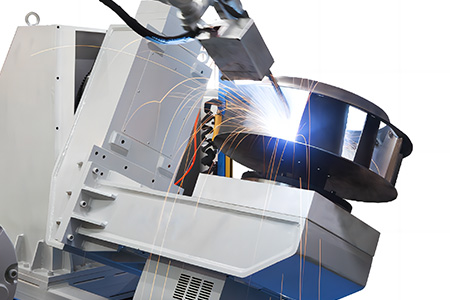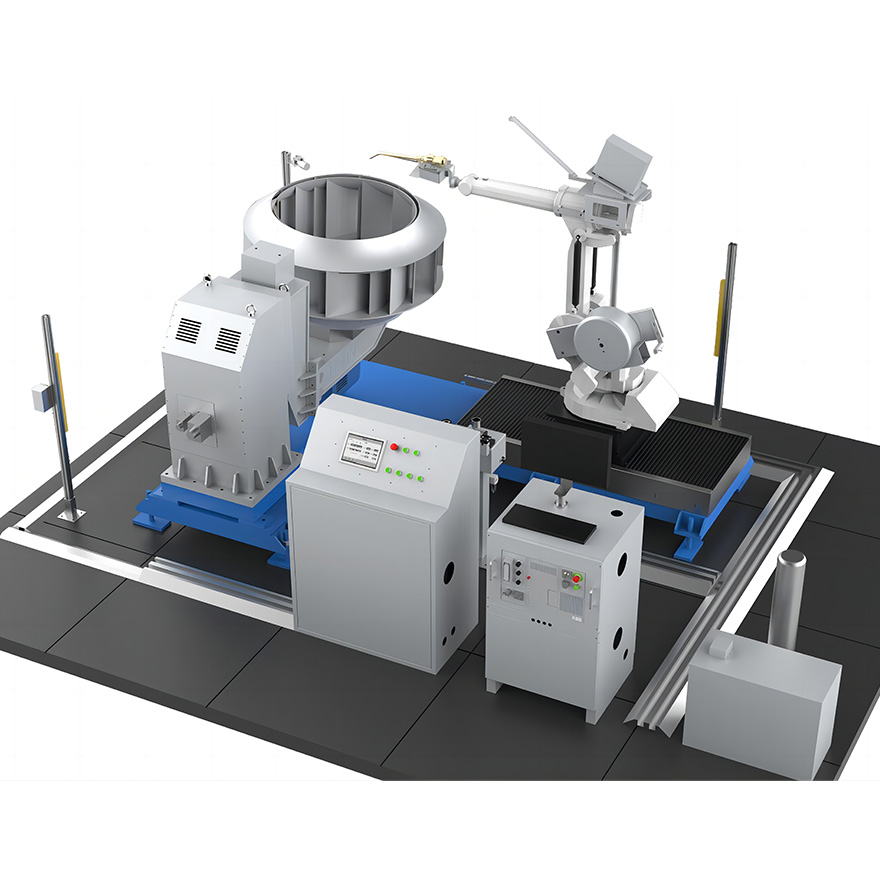 Welding Machine For Centrifugal Blower Impeller
---
Introducing our Welding Machine for Centrifugal Blower Impeller, a cutting-edge solution designed to streamline and optimize the manufacturing process of impellers for centrifugal blowers. This advanced machine combines precision engineering, automation, and intelligent welding technology to deliver exceptional performance and superior weld quality.
With its fully automated operation, this machine eliminates the need for manual intervention, leading to increased productivity and reduced labor costs. It is specifically engineered to tackle the unique welding challenges presented by centrifugal blower impellers, ensuring precise and seamless welds with unmatched efficiency.
Equipped with state-of-the-art vision systems and laser technology, the machine can accurately detect and track the welding path on the impeller blades. This ensures precise and consistent welds, even on complex geometries and irregular surfaces. The intelligent vision system enhances the machine's capabilities, making it more intuitive and user-friendly.
The Welding Machine for Centrifugal Blower Impeller features advanced control systems, including servo control and PLC logic control, enabling precise parameter adjustments and seamless integration into existing production lines. It offers flexibility in selecting welding sequences and procedures. This also allows for customization to meet specific manufacturing requirements.
| | |
| --- | --- |
| Machine Name | Welding Machine For Centrifugal Blower Impeller |
| Model | IRB 1410 |
| Application Industry | (can be modified) |
| Technical Service | Complete the test in the early stage; provide online and offline training in the later stage, and complete the turnkey project. |
| Technical Guidance | Online 24 hours a day |
| Project Progress | 30-120 days |
| Relevant Files | JOBY-CNC spinning machine for fan(en) |
DETAILS

PARAMETERS

CUSTOMER TESTIMONIALS
Equipment Description
The equipment comprises various components, including an ABB six-axis robot, a location shifter, an industrial computer, an electric cabinet, a cleaning gun system, a welding system, and a light curtain.
Overview
The quality and appearance of centrifugal fans heavily rely on the welding of the impeller. Traditional automated welding equipment, initially reliant on manual welding, falls short in achieving real-time welding seam tracking and automation.
However, the centrifugal fan industry has undergone a revolutionary transformation with the introduction of laser vision-guided automatic welding equipment for impellers. This innovative system enables automation and unmanned operations while significantly improving welding quality and efficiency. Moreover, it reduces the reliance on welding personnel and eliminates the need for manual grinding, addressing the drawbacks of the conventional centrifugal fan production process, such as low quality, labor-intensive nature, and limitations in large-scale production.
Equipment Composition and Principle
The automatic welding apparatus for impellers consists of several key components, including the ABB welding robot system, a two-axis transducer, a laser vision guiding system, a welding system, a gun clearing system, and a safety protection system. The laser vision system controls the welding trajectory by accurately guiding each weld seam using 3D coordinates and welding posture information. It continuously adjusts the welding trajectory to compensate for any spot welding deviations on the blades.
This equipment brings together the human-machine synergy, overcoming the issues associated with previous robot training methods and quickly identifying the weld seam for an optimal welding perspective. Real-time adjustments to the welding offset are made, ensuring the best welding results for subsequent weld seams.
The laser guiding system utilizes the triangle ranging technique to measure the distance and height of product sampling locations. This information aids in achieving precise positioning and welding during the manufacturing process.


Camera
| | |
| --- | --- |
| Frame rate | 135fbs |
| Pixel clock frequency | 80MHz |
| Camera tap | 2 |
| Grayresolution | 8bit |
| Fixed analog noise | <1DN RMS@8bit |
| Exposure time range | 10us-335ms |
| Analog gain | n/a |
| Digital gain | 0.1to 15.99(Fine Gain) |
Comparisons of Impeller Automation Equipment and Manual Welding
Basic Performance Parameters of ABB Robot
Electrical Configuration
Equipment name
Contents description
Brand
Welding robot system
Robot
IRB1410
ABB
Robot control cabinet
IRC5 Compact
Teaching box
Flex Pendant
Welding power supply
Special for 350 robot
Aotai
Wire feeder
Dual-robot wire feeder
Communication module
DeviceNet module
Welding torch and anti-collision sensor
350A, the length of gun body extends 250mm
Rihao
Gun clearing wire cutting device
Automatic nozzle cleaning, gun cleaning, wire cutting and silicone oil spraying function in welding torch
TRM
Welding seam laservision guider
Correction of deviation between actual and programmed positions of reference points on workpiece surface
XINJE
Hand-eye calibration system
High-precision hand-eye calibration board, calibration table and software
XINJE
Dual-axis servo turnover location shifter
Turnover main driven box(2.3KW servo motor and Planet reducer)
Carrying weight 350KG (with craft equipment)
Customized
Turnover slave driven box
 
Horizontal rotary power box(1.5KW servo motor and Planet reducer)
 
Base of location shifter
 
Fixture placement connection plate
 
Electrical part
PLC control system
 
 
Main control table
XD3
XINJE
Work position operation table
Touch win HMI
Control wire and cable bridge
Schneider button
Wireless module
/
Light screen and positioning laser
Remote control
Welding fixture (wind blade has been spot welded)
/
Customized
/
Accessories
Robot base
/
Matching equipment placement frame
/
Robot external walking axis
Trip 800mm
Parameter setting interface of teaching machine impeller welding system
According to the kind of impeller product, welding voltage, current, and speed. offset can be changed. after the setup is complete. The parameters may be imported and saved into a project, and subsequent welding processes can use them directly depending on the kind of product being produced without requiring additional setup.
HMI
Manual and automatic operation modes can be selected and simple parameters can be set.
Field Application
Post a review on Aug 21, 2022 From Bolivia

---

I recently received the welding equipment and I must say that I am extremely satisfied with my experience so far. The training video provided was comprehensive and helped me understand the setup and operation of the machine. The after-sales service has been exceptional, with patient and helpful support staff guiding me through any questions or concerns I had.

Post a review on Fec 21, 2022 From Mauritius

---

I was pleasantly surprised by how simple the equipment was to operate. With the clear instructions and intuitive interface, I was able to get the machine up and running quickly. The user-friendly design made it easy for me to grasp the controls and make adjustments as needed.

Post a review on jul 21, 2022 From Uruguay

---

The efficiency of the equipment has exceeded my expectations. It has significantly reduced labor costs and improved productivity in our welding processes. The quality of the welds produced by the machine is excellent, and I no longer have to worry about inconsistencies or uncertainties that were common with manual work. This has increased the acceptance of our products among our customers.

Post a review on Oct 10, 2022 From Venezuela

---

 I am extremely pleased with the performance of the equipment and the support provided by the company. I highly recommend this welding system to others in need of efficient and reliable welding solutions.