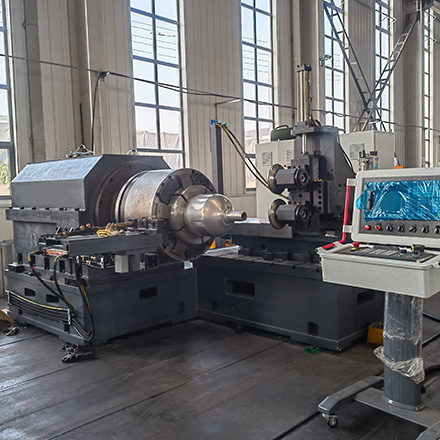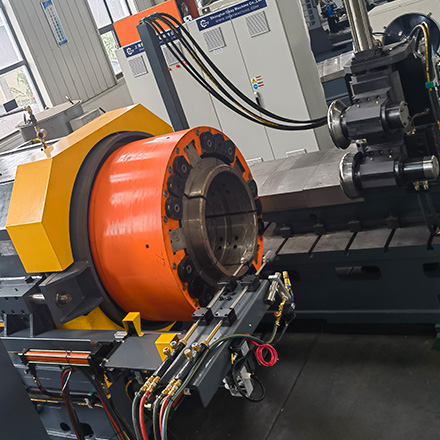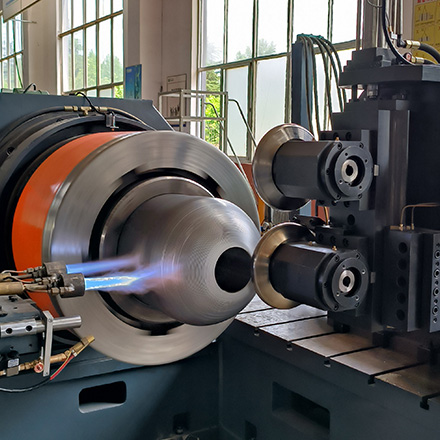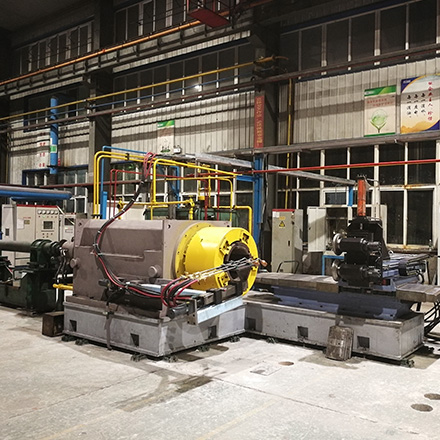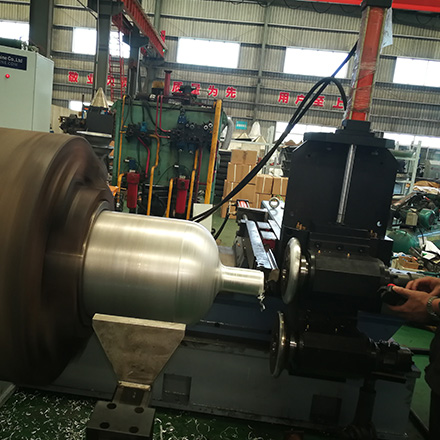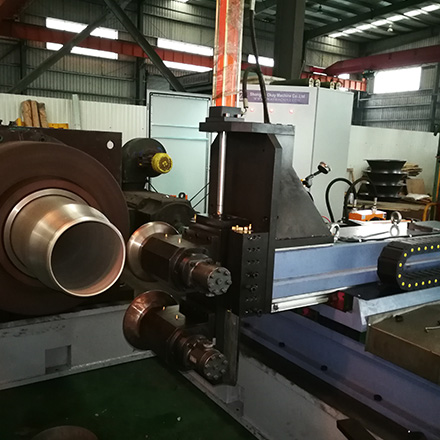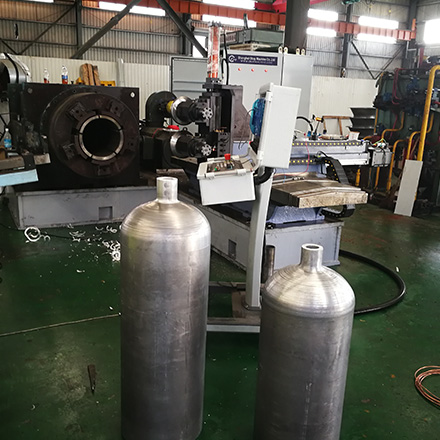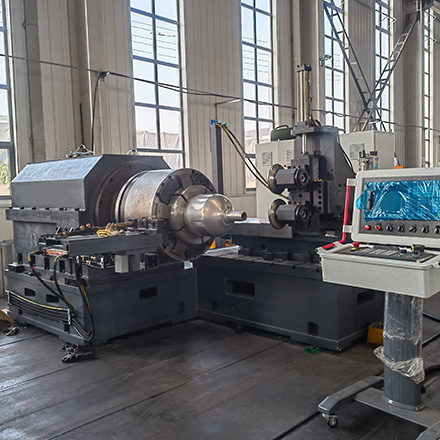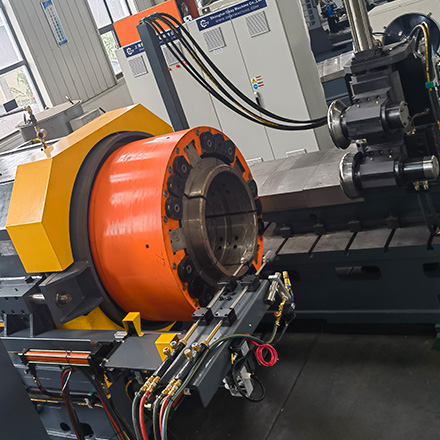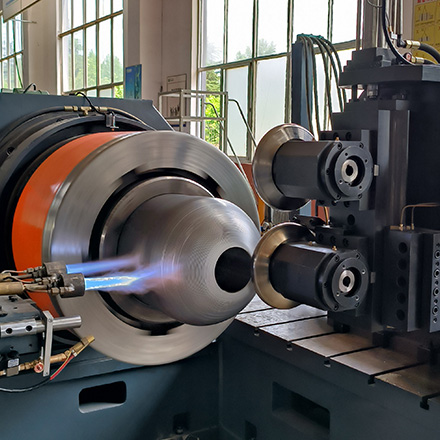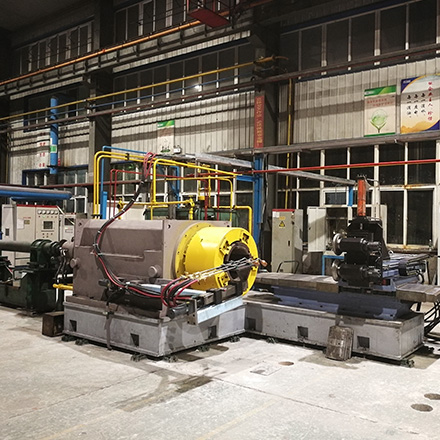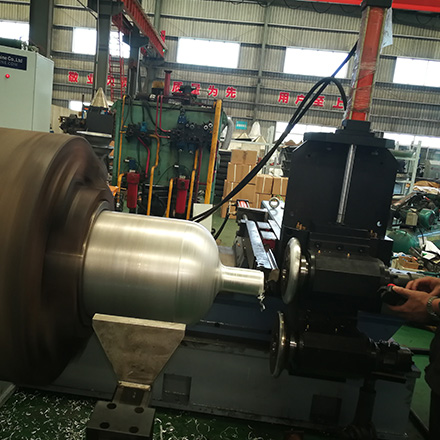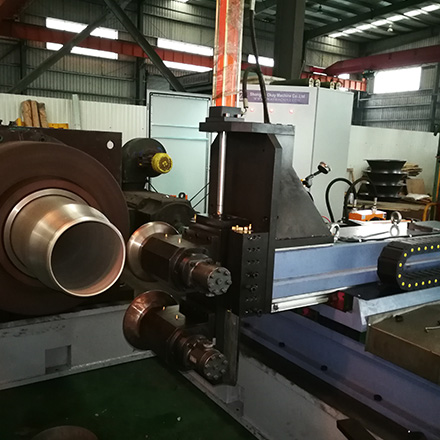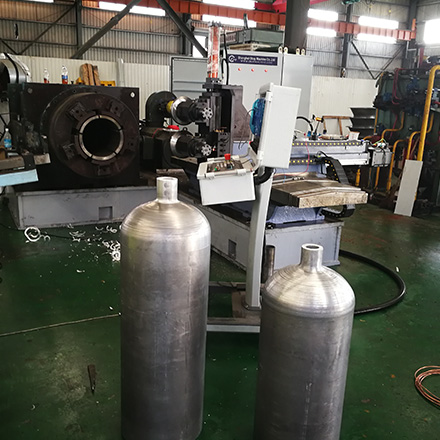 Bottle Necking CNC Spinning Machine ACSK460
---
Introducing the ACSK460 Bottle Necking CNC Spinning Machine, a cutting-edge solution for precision metal forming in the bottle necking process. Engineered with advanced technology and exceptional craftsmanship, this machine empowers manufacturers to achieve unparalleled efficiency and accuracy in producing bottle necks of various shapes and sizes.
The Bottle Necking CNC Spinning Machine ACSK460 is specifically designed to streamline and optimize the bottle necking process. Its state-of-the-art CNC (Computer Numerical Control) system enables precise control and repeatability, ensuring consistent and flawless results. With its user-friendly interface, operators can easily program and execute complex spinning patterns, allowing for customization and versatility in bottle neck designs.
This machine's construction is built to withstand rigorous production demands. With a sturdy frame and high-quality components, the ACSK460 guarantees excellent rigidity and stability during the spinning process, minimizing vibrations and ensuring accuracy. Its robust spindle motor delivers exceptional torque and speed control, enabling efficient and reliable spinning operations.
The ACSK460 offers flexibility in accommodating various bottle neck dimensions. It features adjustable tooling options, allowing for quick and seamless adjustments to meet different production requirements. Whether it's small-scale production or high-volume manufacturing, this machine adapts effortlessly to deliver consistent and precise results.
| | |
| --- | --- |
| Machine Name | Bottle Necking CNC Spinning Machine |
| Model | ACSK460 |
| Application Industry | (can be modified) |
| Technical Service | Complete the test in the early stage; provide online and offline training in the later stage, and complete the turnkey project. |
| Technical Guidance | Online 24 hours a day |
| Project Progress | 30-120 days |
| Relevant Files | JOBY-CNC spinning machine for fan(en) |
ADAVANTAGES

PARAMETERS

CUSTOMER TESTIMONIALS
The ACSK Series machines are specifically designed to neck spin cylinder liners made of large diameter 6061 aluminum alloy, offering exceptional performance and versatility. Customers have praised the impressive production productivity and the resulting high product quality achieved through the use of this equipment in cylinder liner processing.
The ACSK Series stands out with its high integration and modular design, ensuring smooth operation and reliable functionality. Among the machines in this series, the ALTRON FB model particularly excels in delivering products with remarkable homogeneity, featuring CNC dividing punching and excellent product compatibility.
To further enhance its capabilities, all machines in the ACSK Series are equipped with high-end SIEMENS control systems. These advanced control systems, combined with our programming software V4.0, provide a seamless and efficient user experience. Operators can easily program and execute complex spinning patterns, allowing for precise control and exceptional repeatability in the manufacturing process.
Configuration
Standard Configuration
SIEMENS CNC 840
SIEMENS Servo Motor & Drive
Spindle SIEMENS Servo Motor & Driver
Apex Servo Reducer
Heavy Load Double Nut Servo Driven
High Strength Casting Turret Seat
High Strength Ductile Iron Sliding Table
High Rigidity Heavy Spindle Structure
Spinning Wheel with Hydraulic Motor
Large Flow Circulation Cooling System
Heavy Load Roller Guide
Self-developed Spinning CAD
CNC System Remote Maintenance
Select Configuration
Spindle Spinning Cylinder
The Grinding Head Device
Customized Manufacture for Hot
Auto Loading & Unloading Mechanism
Double Wheel Feeding Slide


Model No.

Machining Dia. Range (mm)

Forward Length
(mm)

Clamping System

Clamping Force
(KN)

Feed Thrust
(KN)

ACSK490
≤490
3000
disc spring
120
90
ACSK640
≤640
3500
disc spring
150
110
Model No.

CNC System
(KN)

Power (KW)

Heating Mode

Operating Weight (KG)
ACSK490
828D
110
natural gas + oxygen
23000
ACSK640
828D
135
natural gas + oxygen
26000
Machine Configuration Parameters
Technical indicators
Post a review on Aug 21, 2022 From Bolivia

---

The ACSK Series machine has revolutionized our cylinder liner production. It delivers high productivity and exceptional product quality, exceeding our expectations

Post a review on Fec 21, 2022 From Mauritius

---

We are extremely satisfied with the ACSK Series equipment. Its smooth operation and reliable functionality have significantly improved our manufacturing process

Post a review on jul 21, 2022 From Uruguay

---

The ALTRON FB machine from the ACSK Series has transformed our cylinder liner production. The CNC dividing punching and excellent product compatibility have resulted in superior homogeneity and compatibility

Post a review on Oct 10, 2022 From Venezuela

---

The integration of the SIEMENS control system and programming software V4.0 has made operating the ACSK Series machines effortless. It offers precise control and exceptional repeatability, enhancing our manufacturing efficiency