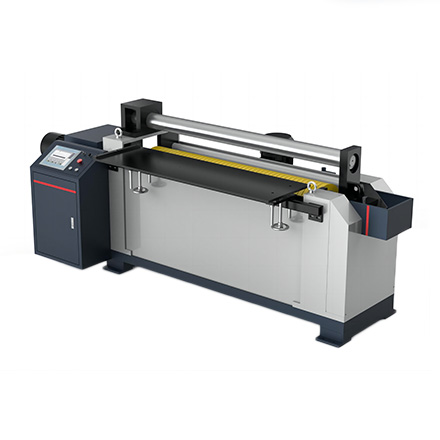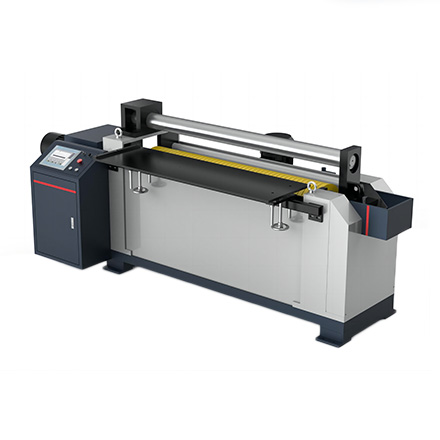 Double-Roller Rounding Machine
---
Our Double-Roller Rounding Machine is a state-of-the-art solution designed to streamline the rounding process for a wide range of materials. With its advanced technology and robust construction, this machine delivers precise and efficient rounding, making it an ideal choice for industries such as metalworking, fabrication, and manufacturing.
Applications: Double-Roller Rounding Machine
The Double-Roller Machine finds applications across various industries and materials. Some common applications include:
Metalworking: The machine is used for rounding metal sheets, plates, and tubes, allowing for precise and smooth finishing of various metal components.

Plastic Manufacturing: Plastic components can be rounded using the Double-Roller Machine, ensuring uniformity and a polished appearance for products such as pipes, profiles, and panels.

Composite Materials: The machine is capable of rounding composite materials used in aerospace, automotive, and construction industries, enhancing the aesthetics and functionality of composite parts.

General Fabrication: The machine is a valuable asset for fabrication shops. This enables the rounding of different materials for applications such as architectural elements, furniture, and machinery components.
| | |
| --- | --- |
| Machine Name | Double-Roller Rounding Machine |
| Model | – |
| Application Industry | (can be modified) |
| Technical Service | Complete the test in the early stage; provide online and offline training in the later stage, and complete the turnkey project. |
| Technical Guidance | Online 24 hours a day |
| Project Progress | 30-120 days |
| Relevant Files | JOBY-CNC spinning machine for fan(en) |
ADAVANTAGES

PARAMETERS

CUSTOMER TESTIMONIALS
Primary Quality:
Our Double-Roller Rounding Machine offers several exceptional qualities that set it apart from other rolling machines:
Superior Precision: The machine delivers a higher level of precision when rounding materials compared to other types of rolling machines. It ensures a seamless and smooth finish with no visible straight edges at the seam, resulting in superior roundness and impeccable aesthetics.

Compatibility with Various Plate Materials: Our machine can process a wide range of plate materials, including mirror-finish, plated, and other delicate surfaces. It performs the rounding process without causing any damage or distortion to the material, ensuring the integrity of the finished product.

Single-Pass Forming: The machine allows for the material to be formed in a single pass, eliminating the need for pre-bending. This efficient feature saves significant time and eliminates the requirement for additional processes, streamlining production and improving overall productivity.

User-Friendly Touch Screen Display: Our Double-Roller Rounding Machine is equipped with a user-friendly touch screen display. With just one touch, operators can easily navigate the interface and access the machine's functions. This intuitive design requires no previous experience, making it accessible to operators of all skill levels.
Round Rolling Finished Effect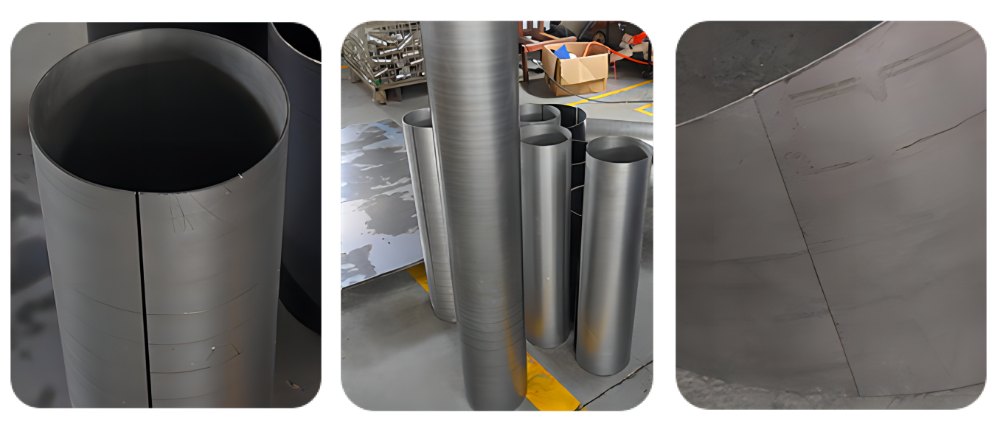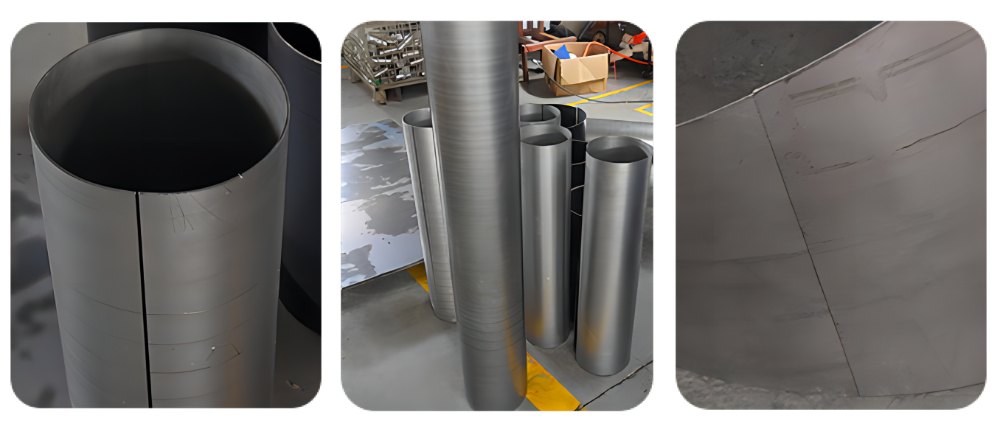 Configuration
It is extensively utilized in the manufacturing of different cylinders for ventilation ducts, chimney pipes, solar water heaters, kitchen and bathroom appliances, fans, fire-fighting equipment, and automobiles.
Workpiece Information
round rolling dia.

carbon steel Φ150~800mm

stainless steel Φ150~800mm

thickness(SUS.)

carbon steel 0.6~3mm

stainless steel 0.6~1.5mm

Machine Size (L×W×H)
2790×720×1250mm
Material
SUS., carbon steel, galvanized sheet
Post a review on Aug 21, 2022 From Bolivia

---

We have been using the Double-Roller Rounding Machine in our metalworking shop, and it has exceeded our expectations. The machine's precision and efficiency have significantly improved our rounding process, saving us time and effort. 

Post a review on Fec 21, 2022 From Mauritius

---

Its user-friendly interface makes it easy for our operators to achieve precise rounding results consistently. We highly recommend this machine to anyone in need of reliable and high-quality rounding

Post a review on jul 21, 2022 From Uruguay

---

The Double-Roller Rounding Machine has become an essential part of our fabrication process. Its versatility and efficiency have revolutionized the way we round materials. 

Post a review on Oct 10, 2022 From Venezuela

---

We can now handle a wide range of materials with different thicknesses, and the machine consistently delivers precise rounding results. It has significantly improved our production efficiency and customer satisfaction. We are extremely pleased with this investment.