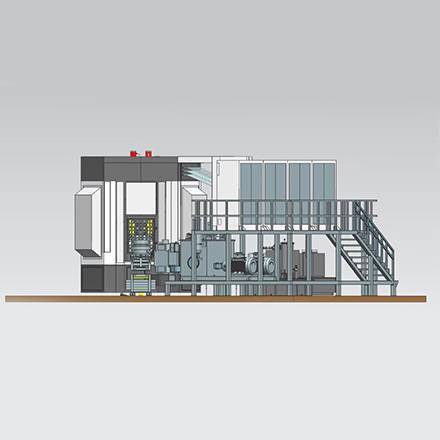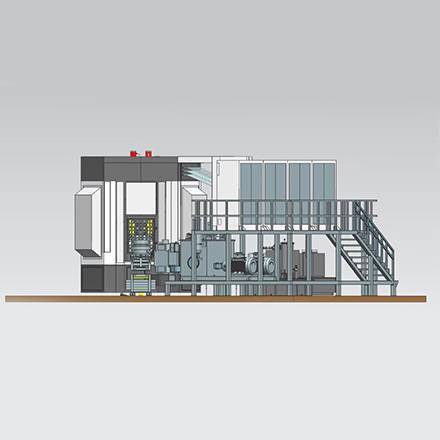 HYD-CNCVW700/6 Aluminum Alloy Wheel Hub Powerful Spinning Machine
---
Introducing the HYD-CNCVW700/6 Aluminum Alloy Wheel Hub Powerful Spinning Machine, a cutting-edge solution designed to revolutionize the production process of aluminum alloy wheel hubs. This advanced spinning machine combines precision engineering, superior performance, and unrivaled efficiency to meet the demands of modern manufacturing.
With its state-of-the-art CNC (Computer Numerical Control) technology, the HYD-CNCVW700/6 offers unparalleled accuracy and control during the spinning process. This ensures the creation of perfectly shaped and balanced wheel hubs with exceptional dimensional consistency. Whether you are manufacturing wheels for automobiles, motorcycles, or other vehicles, this machine guarantees superior quality results every time.
The HYD-CNCVW700/6 is specifically engineered to handle aluminum alloy wheel hubs, a popular choice in the automotive industry due to their lightweight properties, durability, and aesthetic appeal. Its robust construction and powerful spinning capabilities make it ideal for processing a wide range of wheel hub designs, from compact to larger and more intricate models.
This machine's user-friendly interface allows operators to effortlessly program and control the spinning process. The intuitive control panel offers various customization options, enabling precise adjustments to spinning speed, rotation direction, and tool movement. This level of flexibility ensures optimal performance, even for complex wheel hub designs with unique specifications.
| | |
| --- | --- |
| Machine Name | Aluminum Alloy Wheel Hub Powerful Spinning Machine |
| Model | HYD-CNCVW700/6 |
| Application Industry | (can be modified) |
| Technical Service | Complete the test in the early stage; provide online and offline training in the later stage, and complete the turnkey project. |
| Technical Guidance | Online 24 hours a day |
| Project Progress | 30-120 days |
| Relevant Files | JOBY-CNC spinning machine for fan(en) |
ADAVANTAGES

PARAMETERS

CUSTOMER TESTIMONIALS
Equipment Introduction:
Equipment Name: Aluminum Alloy Wheel Hub Powerful Spinning Machine Equipment Model: HYD-CNCVW700/6 Application: Spinning forming of aluminum alloy wheel hub and rim Equipment Structure: Vertical combined structure of high-strength castings Transmission Mode:
Cross slide: Servo hydraulic control for high precision, large and stable thrust, replacing the previous servo motor screw drive structure
Main Shaft: Equipped with a large thrust roller bearing for stable and powerful operation, with an oil-cooled structure for optimal performance Equipment Control System: Siemens 840D SL system, providing high precision and convenient programming Operation Mode: Program control, allowing manual adjustment, semi-automatic, and fully automatic operation modes
Function Description:
Spindle: Steplessly adjustable and programmable
Rotary Wheel (Radial Feed): Steplessly adjustable and programmable
Rotary Wheel (Axial Feed): Steplessly adjustable and programmable
Tail Top Speed Control: Hydraulic pressure control for quick approach, slow compression, and rapid return
Fault Alarm Function: Alerts operators in case of any issues
Spindle Unloaders: Upper and lower spindles equipped with unloaders
Aluminum Alloy Spinning Rim Forming: Capable of satisfying the spinning rim forming of aluminum alloy forging billet
Basic Composition of Equipment:
The main components of the machine tool include:
Bed Frame
Spindle
Main and Tailstock Shaft Drives
Tailstock
Three Precision Spinning Carriages
Hydraulic Station
CNC Numerical Control System and PLC Programmable Controller
Project
Name
Unit
Parameter range
Machining capability
Machined hub diameter range
Inch
Fourteen to twenty-six
Spindle
Servo spindle total power
KW
125 + 125
Spindle Revolution
R/MIN
50-600
Spindle interface
Din
DIN 55027SIZE15
Tailstock spindle interface
Din
DIN 55027SIZE15
Roller
Number of rotors
Of the project
3
Diameter of roller
MM
380-400
Maximum throat depth
MM
80
Roller mounting interface
Din
Din Size-6
Spin thrust
Maximum lateral thrust of roller
Kn
250 * 3
Maximum longitudinal thrust of the rotating wheel
Kn
250 * 3
The wheel moves
Rotary wheel transverse machining speed
MM/MIN
Maximum 2000 * 3
Rotary wheel longitudinal machining moving speed
MM/MIN
Maximum 2000 * 3
Rotary wheel lateral fast forward speed
MM/MIN
Maximum 5000 x 3
Rotary Wheel Longitudinal Fast Forward movement speed
MM/MIN
Maximum 5000 x 3
Roller power
Lateral power of the roller
Hydraulic
Max. 20MPA * 3
Longitudinal power of the roller
Hydraulic
Max. 20MPA * 3
Roller stroke
Wheel travel (x) 
MM
250 * 3
The longitudinal stroke of the roller (Y) 
MM
500 times 3
Wheel alignment
Rotary wheel lateral positioning accuracy
MM
0.015
Rotary wheel longitudinal positioning accuracy
MM
0.015
Tailstock
Seat travel
MM
700
Tailstock thrust
Kn
100-400
Hydraulic station
Maximum work pressure
MPa
Twenty
Hydraulic power
KW
120
Center distance
Center distance between top and bottom spindles
MM
1300
Return
Spindle unload thrust
Kn
50-200
Spindle discharge stroke
MM
One hundred
Equipment
Weight
Tons
36
Size of the device
M
10 x 10 x 5
Post a review on Aug 21, 2022 From Bolivia

---

The HYD-CNCVW700/6 spinning machine has revolutionized our wheel hub production. Its precision and efficiency have significantly improved our manufacturing process. 

Post a review on Fec 21, 2022 From Mauritius

---

The machine's advanced features and user-friendly interface have made it easy for our operators to achieve exceptional quality results. We highly recommend it to anyone in the wheel manufacturing industry

Post a review on jul 21, 2022 From Uruguay

---

The HYD-CNCVW700/6 spinning machine has been a game-changer for our production line. Its Siemens control system and fault alarm function ensure reliable and error-free operation. The oil-cooled structure keeps the machine running smoothly, reducing downtime. 

Post a review on Oct 10, 2022 From Venezuela

---

We are impressed by its versatility and its ability to handle various wheel hub designs. It has significantly improved our efficiency and overall output