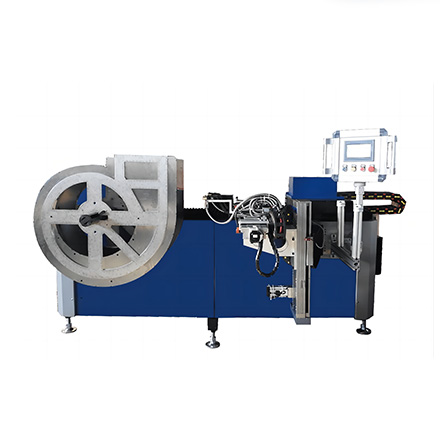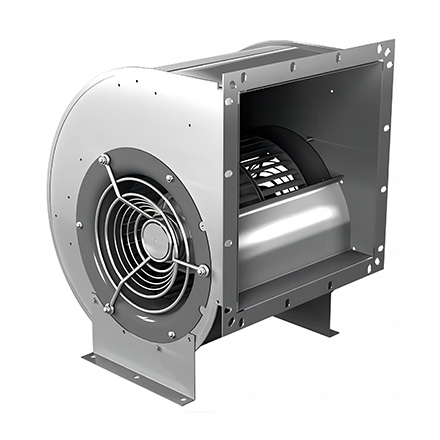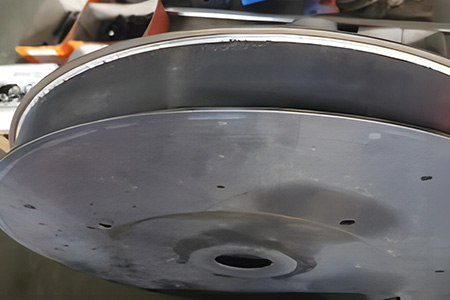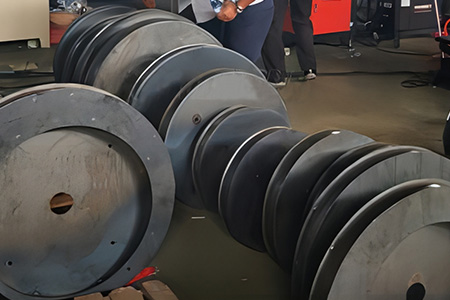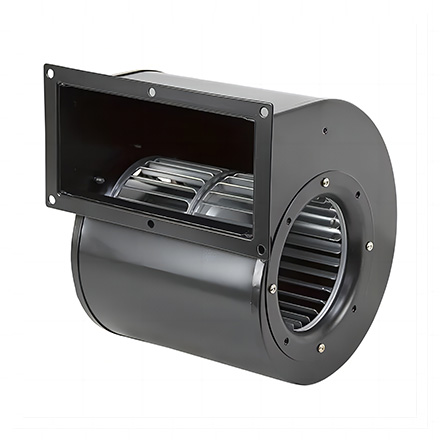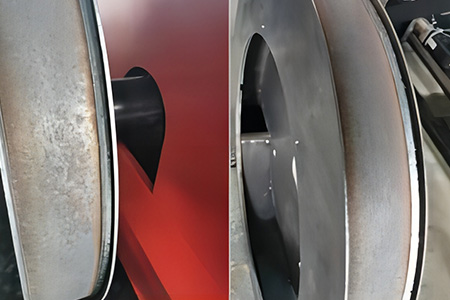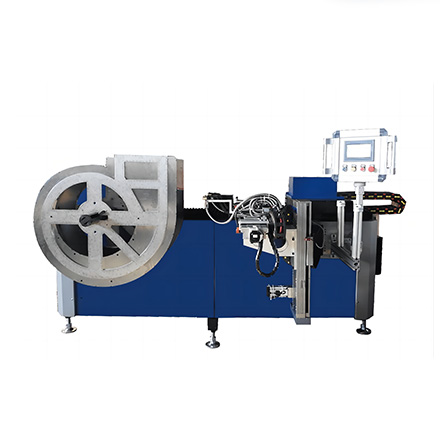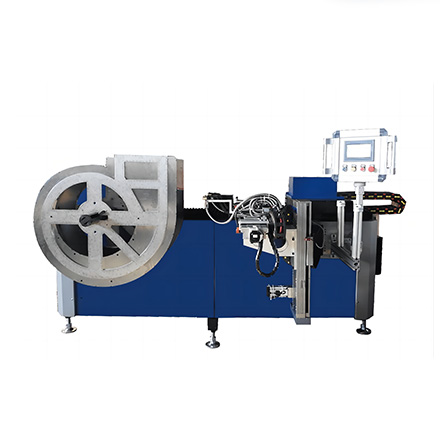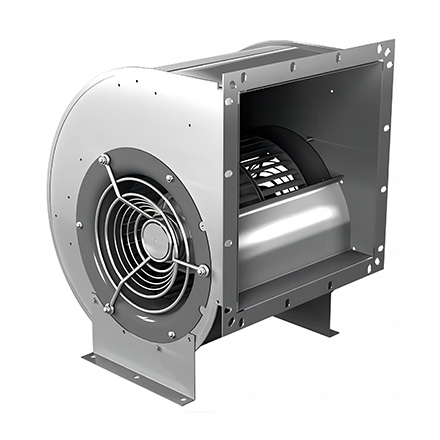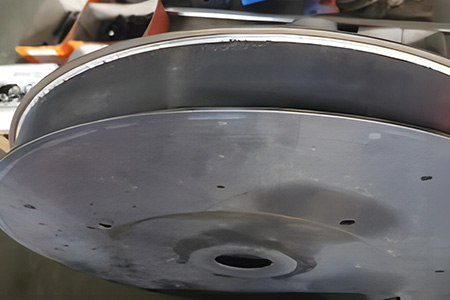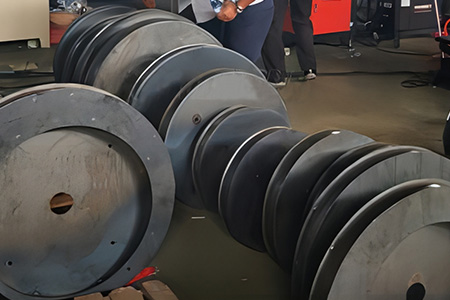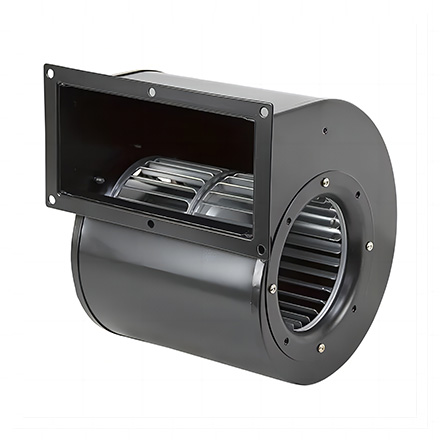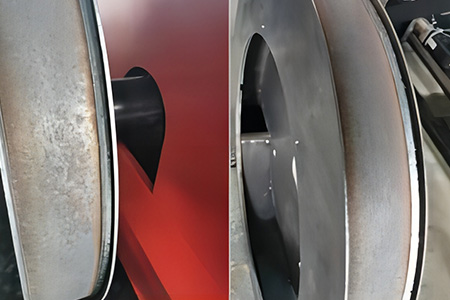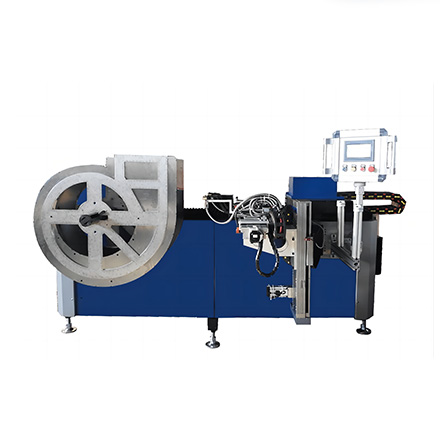 Vertical Fan Volute Welding Machine
---
The Vertical Fan Volute Welding Machine is a specialized equipment designed for efficient and precise welding of vertical fan volutes. It incorporates advanced features and technologies to ensure high-quality welds and streamline the welding process. The machine offers parametric programming-free operation through a user-friendly human-machine interface, allowing users to input the maximum and minimum radius as well as the length and width of the straight edge. With its stable mechanical profiling and real-time deviation correction capabilities, it guarantees optimal welding results. The lifting-assisted positioning feature eliminates the need for manual labor, as the lifting table securely holds the workpiece and facilitates easy loading and unloading by loosening the fixture.
Applications: Vertical Fan Volute Welding Machine 
The Vertical Fan Welding Machine finds widespread application across various industries and sectors. One of its primary applications is in the HVAC (Heating, Ventilation, and Air Conditioning) industry. It is utilized for welding fan volutes used in HVAC systems, ensuring precise and reliable welds that meet the high-quality standards required for efficient airflow and optimal system performance.
| | |
| --- | --- |
| Machine Name | Vertical Fan Volute Welding Machine |
| Model | – |
| Application Industry | (can be modified) |
| Technical Service | Complete the test in the early stage; provide online and offline training in the later stage, and complete the turnkey project. |
| Technical Guidance | Online 24 hours a day |
| Project Progress | 30-120 days |
| Relevant Files | JOBY-CNC spinning machine for fan(en) |
DETAILS

PARAMETERS

CUSTOMER TESTIMONIALS
Primary Features:
The welding process can be initiated through a parametric programming-free human-machine interface by inputting the maximum and minimum radius, as well as the length and width of the straight edge. Mechanical profiling ensures stability and reliability, allowing real-time correction of weld seam deviations to achieve optimal welding results. Lifting-assisted positioning eliminates the need for manual labor, as the lifting table securely holds the workpiece and allows easy loading and unloading by loosening the fixture.
Technical Parameters:
Automatic welding without programming, enabling automatic welding of volute workpieces without manual intervention.
Manual switching function available for manual control adjustments when required.
System controls crucial parameters like welding speed, with fault alarms and prompts for manual intervention in case of equipment failure.
Simultaneous welding on both upper and lower sides of the workpiece, eliminating the need to flip the workpiece.
Fan casing should be wrapped for convenient copying and positioning, with a minimum hemming size specified.
At least one side of the fan casing must be flat, featuring a round hole in the center for positioning and clamping.
Suitable for circular flange workpieces and similar components within the welding technical requirements.
Volute thickness should be a minimum of 1.5mm.
Workpiece materials: carbon steel, stainless steel.
Equipment supports a minimum welding diameter of 300mm, maximum welding diameter of 1300mm, and a distance of 64-500mm between upper and lower welds.
Equipment Structure: 
Base Platform: Provides installation and positioning of each device component, ensuring stability and preventing excessive shaking during welding.
Mechanical Profiling Double-Gun Manipulator: Profiles the weld bead of the workpiece, accommodating deformations within a 50x50mm vertical plane centered on the welding point. Simultaneously welds upper and lower welds without the need for flipping or secondary positioning, significantly improving efficiency for large workpieces.
Rotating Bottom Bracket: Offers a flat surface for the workpiece to rest on and allows 360-degree rotation. Equipped with an outrigger top block, facilitating alignment of the workpiece's bottom round hole.
Electric Control System: Includes a main control PLC, a user-friendly human-machine control interface, peripheral servo system, various sensors, and intelligent elements for efficient operation.
Product Finished Effect
Configuration
Mainly used for centrifugal fan volute welding
Post a review on Aug 21, 2022 From Bolivia

---

Upon receiving the machine, I promptly watched the training video provided and attempted to initiate its operation. I must commend the after-sales service for their exceptional patience and helpfulness throughout the process. The equipment's operation proved to be remarkably simple, allowing me to quickly understand its functioning and get it up and running smoothly.

Post a review on Fec 21, 2022 From Mauritius

---

The delivery was exceptionally swift, and I was pleasantly surprised by the speed of the process. Furthermore, I must express my utmost appreciation for the remarkable after-sales service provided.

Post a review on jul 21, 2022 From Uruguay

---

The machine itself operates at an impressively accelerated pace compared to others in the market, exceeding my expectations.

Post a review on Oct 10, 2022 From Venezuela

---

After three months of usage, I am delighted to report that the machine has consistently delivered excellent results. I am thoroughly satisfied with its performance and efficiency. In fact, I am so impressed that I have already made plans to purchase another one in the near future.